Purpose of the Committee
The University Budget Committee ("UBC") is charged with serving as a deliberative body that provides the San Francisco State University President with ongoing advice and recommendations related to budget policy, planning, and assessment. The UBC aims to ensure that the University's priorities are reflected in its budget through coordinated consultation, discussion, education, and outreach to the University community. The UBC is comprised of SF State faculty, staff, students and administrators. Members of the UBC, with a shared commitment to transparency in fiscal decision-making, serve to inform the University and community about budget matters, and bring concerns of the students, faculty and staff to the administration.
The UBC generally meets monthly, and holds additional meetings as needed.  Meeting dates are posted below and published in CampusMemo. All meetings are open to the public.
Future UBC Meetings
All UBC meetings are held via Zoom until further notice. Communication to the UBC is always welcome by using the feedback link to the right.
For your timely updates to the University budget, please check the Budget office's website
Thursday, August 25, 2022 from 10:00 AM – 12:00 PM via Zoom
Tuesday, September 27, 2022 from 10:00 AM – 12:00 PM via Zoom
Thursday, October 27, 2022 from 10:00 AM – 12:00 PM via Zoom
Thursday, November 17, 2022 from 10:00 AM – 12:00 PM via Zoom
Thursday, December 15, 2022 from 10:00 AM – 12:00 PM via Zoom
UBC meetings are open to the campus community. Dates and times are subject to change. If you wish to attend a meeting as a guest, or have other questions about the UBC, please email ubc@sfsu.edu.
University Budget Committee "office hours" listening sessions
Members of the University Budget Committee (UBC) invite you to attend the UBC "office hours", for all campus employees and students to provide feedback on meeting presentations, suggest topics for future meetings, discuss university fund-related questions, etc. This is an opportunity to dialogue directly with your UBC member-peers, as sessions are offered specifically for staff, faculty/MPPS, students by these members directly.
Fall Office Hours Coming Soon
RSVP for any session by sending an email to ubc@sfsu.edu indicating if you would like to attend the faculty/MPP or staff session and date of session.
University Budget Committee Charge
Commitment to Budget Transparency
University Budget Committee Members
| | |
| --- | --- |
| Co-Chairs (voting) members | Title |
| Jeff Wilson | CFO & VP, Administration & Finance |
| Amy Sueyoshi | Provost & VP, Academic Affairs |
| President's Cabinet (voting) members |   |
| Jamillah Moore | VP, Student Affairs & Enrollment Management |
| Jeff Jackanicz | VP, University Advancement |
| Jason Porth | VP, University Enterprises |
| Dean (voting) member |   |
| Eugene Sivadas* | Dean, Lam Family College of Business |
| Staff (voting) members |   |
| Jennifer Daly | Faculty Personnel Manager/Financial Analyst, LCA |
| Mary Menees* | Senior Operations Officer, Division of Graduate Studies |
| Dylan Mooney | IT Helpdesk/Computer Lab Manager, HSS |
| Evrim Ozer | Associate Director, Alumni Association/Alumni Relations |
| Renee Stephens | EOP Admissions/Outreach Coordinator, Enrollment Management |
| Student (voting) members |   |
| Joshua Ochoa* | President, Associated Students |
| Nia Hall | VP of Finance, Associated Students |
| Faculty (voting) members |   |
| Nancy Counts Gerber | Professor, Chemistry and Biology, COSE |
| Gretchen LeBuhn | Professor, Biology, COSE |
| Akm Newaz | Professor, Physics and Astronomy, COSE |
| Gitanjali Shahani | Professor/Chair, English Language & Literature, LCA |
| Genie Stowers* | Public Administration Program/PACE, HSS |
| Ex Officio Senate (voting) members |   |
| Michael Goldman* | Senate Chair |
| Darlene Yee-Melichar | ASCSU FGA Liaison |
| Ex Officio Advisory (non-voting) members or designees |   |
| Lynn Mahoney | University President |
| Elena Stoian | Executive Director, Budget Administration & Operations |
| Dwayne Banks | Cabinet Budget Officer: Academic Affairs |
| Katherine Lynch | Senior Associate Vice President, Enrollment Management |
| Cesar Mozo | Cabinet Budget Officer: Administration & Finance |
| Mirel Tikkanen | Cabinet Budget Officer: Student Affairs/Enrollment Mgmt |
| Venesia Thompson-Ramsay | Cabinet Budget Officer: University Advancement |
| Tammie Ridgell | Cabinet Budget Officer: University Enterprises |
| Jamil Sheared | Campus Labor council rep: APC |
| James Martel | Campus Labor council rep: CFA |
| Sandee Noda | Campus Labor council rep: CSUEU |
| Jaime Haymond | Campus Labor council rep: SUPA |
| Deborah Elia | Campus Labor council rep: Teamsters |
| TBD | Campus Labor council rep: UAPD |
| Lark Winner | Campus Labor council rep: UAW |
| Liesl Violante | UBC support staff, Administration & Finance |
*Steering Committee members
UBC Meeting Presentations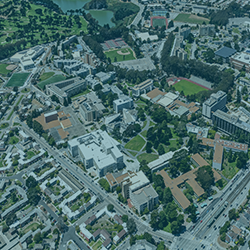 We want to hear from you
Submit feedback and questions about the University budget