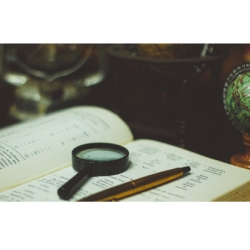 Audit & Advisory Services
Audit and Advisory Services provides internal audit and consulting services to San Francisco State University and its auxiliary organizations. We conduct and report to management on reviews of internal controls in the following categories: operational, financial reporting, and compliance. We also perform special investigations of suspected fiscal irregularities and assists in coordinating visits of outside auditors, acting as a liaison between management and auditors as needed.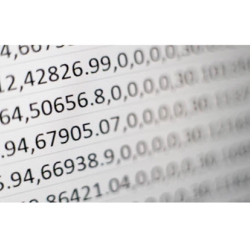 Budget Administration & Operations
The Budget Administration & Operations office is committed to supporting the mission of the University community by creating and disseminating quality information for planning, budgeting, management, and accountability. The office works with academic and administrative units in the annual budgetary process, assessing ongoing budget planning issues, and establishing and monitoring controls over fund allocations. The office provides support through analysis, forecasting, institutional research, and reporting. The office is responsible for ensuring that campus budgetary policy and practice conform to federal, state, and University regulations.
Budget Administration & Operations Website
Email: budget@sfsu.edu
Phone: (415) 338-1463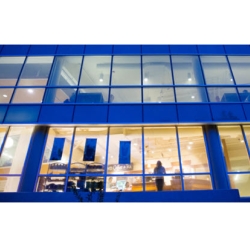 Business Operations
Business Operations is focused on being a trusted partner who delivers outstanding customer service, fosters collaborative relationships, and provides significant value to be recognized as safety, risk, and procurement experts and leaders within Higher Education. Business Operations encompasses departments that provide service and training across the campus: Mail Room, Shipping & Receiving, Procurement & Support Services, Environment Health & Safety, and Enterprise Risk Management efforts. Through training, analysis, and informed decision making, Business Operations creates a business-minded, risk aware culture among responsible university management that promotes and integrates principled leadership to establish acceptable risks in all of the University's education, research, outreach, and service endeavors.
Business Operations Website
Email: busops@sfsu.edu
Phone: (415) 338-2862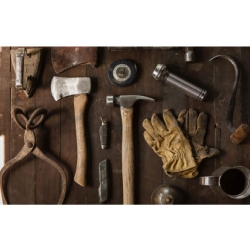 Facilities Services
Facilities Services is responsible for maintaining the grounds and ensuring they meet high aesthetic and sustainability standards, in keeping with SF State's overall culture and educational mission. Facilities provides for smooth day-to-day operations of campus facilities and grounds as well as the Central Utilities Plant that provides all campus utilities — water and heat, electricity, and sewage services — to the academic campus. The division values safety, comfort and efficiency, and strives to respond quickly to routine maintenance issues that arise, as well as to building-related or campus emergencies.
Facilities Services Website
Email: facilities@sfsu.edu
Phone: (415) 338-1568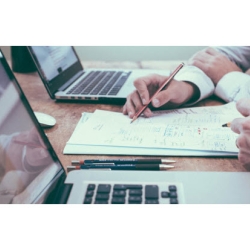 Financial Services
Financial Services (formerly known as Fiscal Affairs) is committed to providing quality financial services to the campus community while ensuring financial integrity of university funds. Financial Services supports the University by providing accounting and student financial services. Service areas in Financial Services include: Governmental Accounting, Trust & Special Project Accounting, Financial Reporting, Tax Services, the Bursar, Student Financials, and OneCard. 
Financial Services Website
Email: fiscal@sfsu.edu
Phone: (415) 338-2649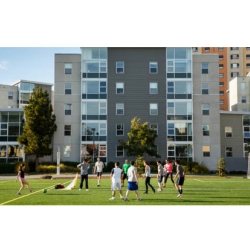 Housing, Dining & Conference Services
Housing, Dining & Conference Services (HDCS) hosts residents and guests within its managed communities in the traditional residence halls and at the University Park Apartments. HDCS provides hospitality for the University through its conference centers, food service contractor, and suites. The department is a diverse organization with professional staff encompassing residential licensing, fiscal services, event planning, and related property and hospitality services.
Housing, Dining & Conference Services Website
Email: housing@sfsu.edu
Phone: (415) 405-4416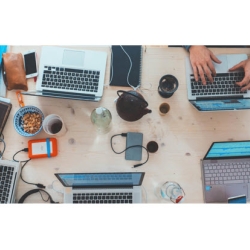 Human Resources
The fundamental mission of Human Resources (HR) is to ensure that faculty and staff have no distractions from fulfilling the role each person was hired to accomplish.  With that in mind, HR provides a large range of services including: benefits information and enrollment; employee development; labor relations; coaching and counsel; compensation & classification determinations; leave management to recruitment & selection expertise, and more. Service areas include: Benefit & Retirement Services, Payroll Services, Labor Relations & Employee Development, Talent Management & Compensation Solutions and Employee University. In accordance with SF State's user-friendly principles, HR strives to communicate respect, courtesy/civility, appreciation, empathy, trust, inclusion, and consultation.
Human Resources Website
Email: hrwww@sfsu.edu
Phone: (415) 338-1872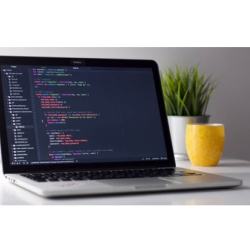 Information Technology Services
Information Technology Services advances the mission of SF State by ensuring reliable systems and network infrastructure, excellent technology support, and promoting and assisting technology enablement to support SF State's long-standing commitments to teaching, learning, and social justice. These are the core areas of service within ITS: Business Services; Cloud Applications; Cloud and Systems Services; Enterprise Resource Planning and Business Intelligence; Information Security; Network and Telecommunications; Service Management; and Web, Mobile, and Project Management.
Information Technology Services Website
Email: its@sfsu.edu
Phone: (415) 338-1420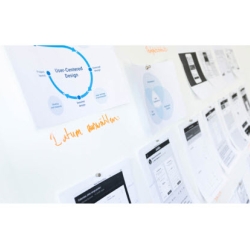 Quality Assurance
Quality Assurance focuses on implementing process improvement initiatives that elevate the reputation of San Francisco State University, provide a positive employee experience, and result in lasting change and sustainable savings. Through qualitative and quantitative analysis of University business processes, we provide strategic recommendations based on data-driven decision-making. Our team leads bi-monthly meetings of the Process Improvement Advisory Team, which includes stakeholders from across various areas of campus, to facilitate these goals.
Quality Assurance Website
Email: qateam@sfsu.edu
Phone: (415) 405-4409