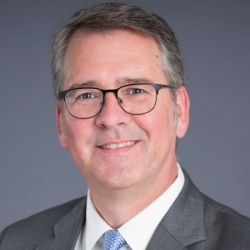 Jeff Wilson, Vice President and Chief Financial Officer
Jeff Wilson currently serves as the Vice President and CFO of Administration and Finance. 
He joined San Francisco State in September 2017 as the Associate Vice President of Fiscal Affairs. Jeff was at Sonoma State between 2006 and 2017 where he served as a senior accountant for the Sonoma State Foundation, deputy controller for sponsored programs administration, and senior director for strategic initiatives and for the Office of Faculty Research and Sponsored Programs. Prior to joining Sonoma State, he worked in audit and advisory services and consulting at Deloitte and held positions in the banking and retail industries. He is a licensed certified public accountant and received his bachelor's and master's degrees from the University of Alabama.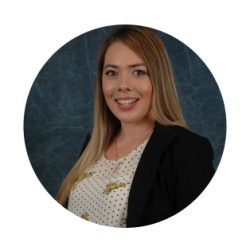 Yessica Gonzalez Gudino
Interim University Controller, University Accounting Services
Yessica currently serves as the Interim University Controller, responsible for University Accounting Services, which includes Financial Reporting and Transparency, General Fund Accounting, Trust Fund Accounting and Tax. Yessica joined SF State as the Associate Director of Financial Reporting in March 2019, and prior to joining the University, Yessica held accounting and management positions in Accounting & Audit at Klynveld Peat Marwick Goerdeler (KPMG) and Sonoma State University. Yessica is a CSU alumnus and holds a Bachelor of Science degree in Business Administration with a concentration in Accounting and Financial Management from Sonoma State University.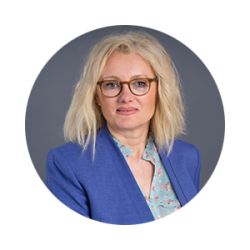 Elena Stoian
Executive Director of Budget Administration & Operations 
Elena directs the development and administration of the University budget. Elena received a bachelor's degree in accountancy and a master's degree in science from Gheorghe Asachi University (an overseas program), and she graduated from the University of California Business Institute of Santa Barbara program. Elena comes to SF State with more than 11 years of experience as an Administrative Business Officer at San Jose State. In her career, she has over 16 years of experience in administration, physical plant financial management, capital planning and construction, operational budgeting, financial modeling and forecasting, and Enterprise Resource Planning (ERP) implementation.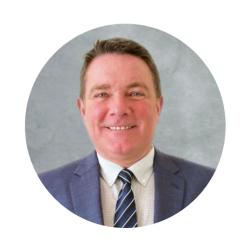 Mike Beatty
Executive Director, Risk & Safety Services
Mike is currently in his eighth year at SF State. Mike is responsible for the management and administration of SF State's Enterprise Risk Management, Environmental Health & Safety, and Emergency Operations programs and services. Mike manages the campus's risk portfolio, oversees campus risk mitigation programs, and is responsible for promoting a culture of environmental health, safety, and emergency preparedness. In 2021, Michael oversaw the adoption of SF State's Youth Protection policy and the development of SF State's Youth Protection Program, both the first in the CSU system.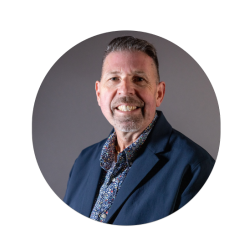 Robert Andrews
Associate Vice President of Facilities Services 
Robert Andrews received his primary degree in Communications from CSU Long Beach. Beginning in 1997, Robert's career has assisted both CSU San Jose, first as Custodial Service Manager and CSU East Bay since 2009 as Director. He has supported all elements for Facilities Services during this period. Outside affiliations have included APPA, Baldrige, and California Council for Quality Excellence. Robert has been an instructor for the greater CSU and nationally guiding the supervisor's toolkit training. He served as Baldrige judge reviewing and supporting State Best Practices. Serving two times as Regional President for PCAPPA, Robert believes the CSU is a national leader providing opportunity for others to learn from.
Collaboration is critical for successful outcomes and listening to others allows for pathways forward. Robert has assisted several other CSU facilities departments develop their knowledge while serving as a mentor. He is presently serving with this year's Teamster Contractual negotiations process. We produce some of the finest students and Facilities Operations staff plays a key role in this endeavor.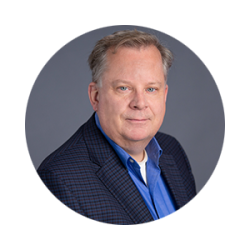 John Gates
Executive Director of Financial Services
John currently serves as the Executive Director of Financial Services.  He also continues his duties in his previous role as Director of Fiscal Operations.  John brings many years of experience in senior finance roles in the private sector. Most recently he worked for Viator, Inc. an e-Commerce start-up in the online travel industry, which was sold to TripAdvisor. He has also worked for Autodesk, Seagate Technology, and Brown-Forman Corporation. In addition to his deep financial knowledge in software and hardware technology and consumer products, he brings strong project management, marketing, and human resource experience.  He has an MBA from the University of San Diego and a BA from the University of Alberta.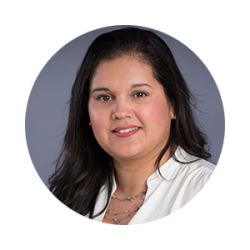 Jeny Patino
Executive Director of Housing, Dining & Conference Services
Jeny has worked with SF State for 11 years and has been Executive Director since 2016. During her time as Executive Director, Housing, Dining & Conference Services (HDCS) has focused on increasing reserves in an effort to support SF State's vision of a residential campus.
Prior to her current position, Jeny was Director of Logistics & Facility Services for HDCS and oversaw housing maintenance, housekeeping, grounds, the service center, and the University Park apartment program. Preceding her appointment to SF State, Jeny worked for Kennedy Wilson International, a real estate firm, where she was a Property/Portfolio Manager directing and assisting acquisitions, property sales, and transfers throughout California.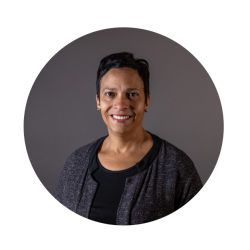 Ingrid Williams
Associate Vice President of Human Resources 
Ingrid joined SF State as the AVP of Human Resources in November 2019. Prior to this, she served in various leadership positions at Cal Maritime, Santa Clara University, and the University of San Francisco. At Cal Maritime, Ingrid was the senior associate Vice President for Human Resources, responsible for the management and oversight of core human resources functions including employee and labor relations, employment services, compensation and benefits administration, payroll services, professional development, whistleblower, Equal Employment Opportunity and regulatory compliance, the Human Resources Information System, and safety and risk. She also served as Cal Maritime's DHR administrator and chief diversity officer and Title IX officer; she worked with campus constituencies to promote diversity and inclusion.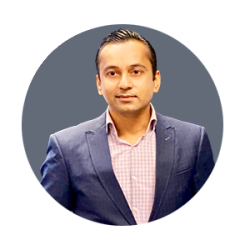 Nish Malik
Associate Vice President of Information Technology Services & CIO
Nish has over 19 years of information technology experience in both the private and public sectors. Nish is an influential leader and effective agent for change, as demonstrated by his successful and efficient completion of ITS transformation and consolidation of distributed IT departments across campus, including Fiscal Affairs Business Systems, Housing and Facilities, Student Affairs and Enrollment Management Technology, and Human Resources. Nish has successfully completed a number of technology initiatives, such as the SF State Mobile App, campus Wi-Fi augmentation, Cloud Migration to Office 365, Mashouf Wellness Center, Student Health Information Management System, Datacenter Virtualization, Box.com, Service Now, Network Refresh and a Disaster Recovery site to name a few. 
Under Nish's leadership, ITS was awarded the California Public Higher Education Innovation Focus on Efficiency Award in 2018 and the Cal State 2019 Tech Conference award for Organization Growth, Change, and Leadership. To further establish himself as a forerunner at the confluence of technology and higher education, Nish has completed the Leadership San Francisco program. Nish is a recipient of a Fulbright grant to travel to Berlin and New York as a member of the 10-person U.S. delegation to explore the impact of digitalization on the future of higher education, a prestigious and highly competitive cultural exchange effort that encourages collaboration between American experts and their counterparts in other nations.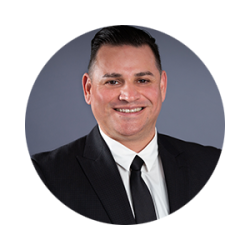 Jesús A. Garcia
Executive Director, Quality Assurance & Audit Services
Jesús currently serves as the Executive Director, Quality Assurance & Audit Services. He has worked in the Office of the Vice President & Chief Financial Officer for the past eight years. In addition to working closely with the excellent staff of the VP Office, he leads the Quality Assurance team, which researches, pinpoints and manages change implementation for the University's key financial improvement goals.
With over 12 years of experience in executive administration in higher education, Jesús came to SF State from the Office of the President at John's Hopkins University, where he served as Deputy Chief of Staff in the President's Office. Jesús was part of the logistics team that helped execute the largest donor gift to any University at that time (350M), and he worked directly with the Board of Trustees on behalf of the President's Office. Prior to this role, Jesús worked at The University of Arizona for seven years in the Provost's Office and the President's Office. He co-directed the re-accreditation for the University of Arizona (a Research 1 university), and he served on the logistics team for a POTUS visit to the University. While in the President's Office, he was manager of communications and had the distinct pleasure to serve as liaison to the Arizona Board of Regents on behalf of the University.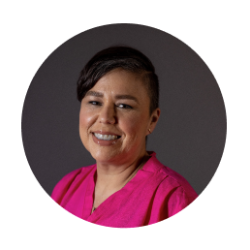 Cristal Wallin
Director of Administration & Strategic Planning
Cristal has been with the university for almost 20 years. After earning her Master's Degree in Women's Studies at SF State, Cristal continued serving the university in a variety of roles around campus (Downtown Campus, University Housing, and Student Affairs & Enrollment Management), before making her way to Administration & Finance in 2022. Now, Cristal serves as the Director of Administration & Strategic Planning in the Vice President & CFO's office. Cristal also holds a Bachelor's Degree in Human Communications/American Multicultural Studies from CSU Monterey Bay. Cristal prides herself on being a people-centered leader. She has a strong commitment to equity and inclusion, and is proud to be alumni of SF State, a university whose mission includes supporting diversity and the advancement of social justice.